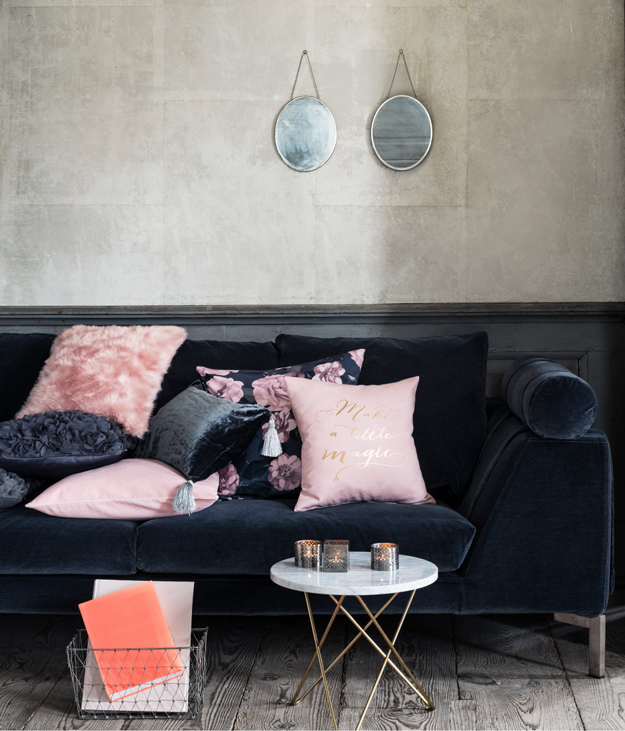 Happy Friday everyone!  October is here and I am diving into my holiday styling projects.  Basically I'm skipping Halloween, which is fine because I'm not the biggest fan.  I'd rather start shopping for Christmas decor and props before the good stuff is gone!  Anyways, we're settled into our new home in Long Beach and I am already in design mode.  The first several weeks in the new apartment were spent contemplating where to put what we already own.  Some pieces just aren't going to fit and that's typical when you move to a new place.  So I've started brainstorming a new design scheme to tie together the entire home.  Here are few of my early inspirations for color and style!
We have the grey moody floors and the owner painted most of the walls a taupe-ish grey.  I have a love of flowers and nature that I definitely want to incorporate into the design.  I love all the floral wallpapers and fabrics that are out right now! Almost all of our windows have lovely views of big beautiful trees and we plan to grow a few plants indoors as well.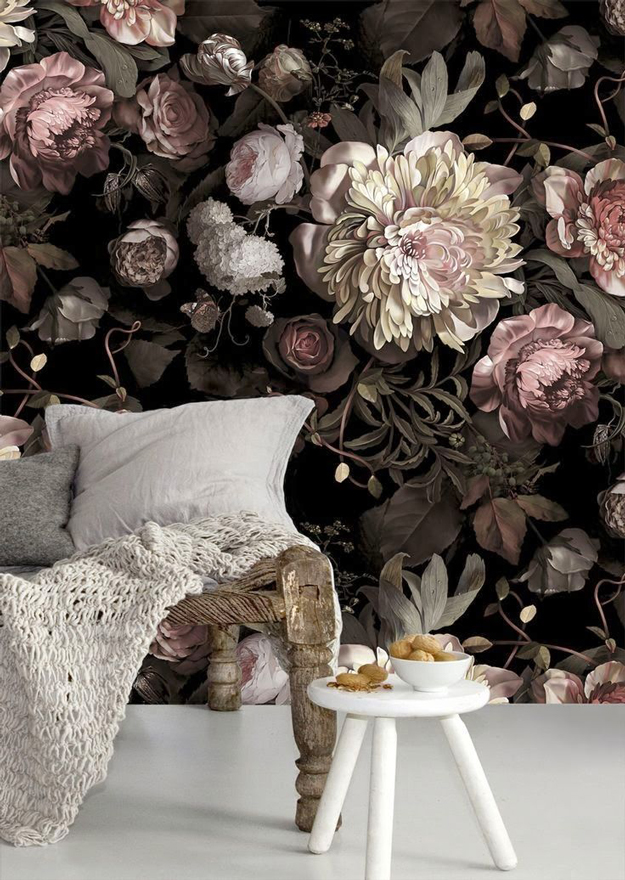 I haven't come up with an exact name for the design but it will be a bit whimsical and relaxed.  My husband and I have agreed on a color scheme as of last night.  I went through an entire color theory lesson to explain complimentary colors :)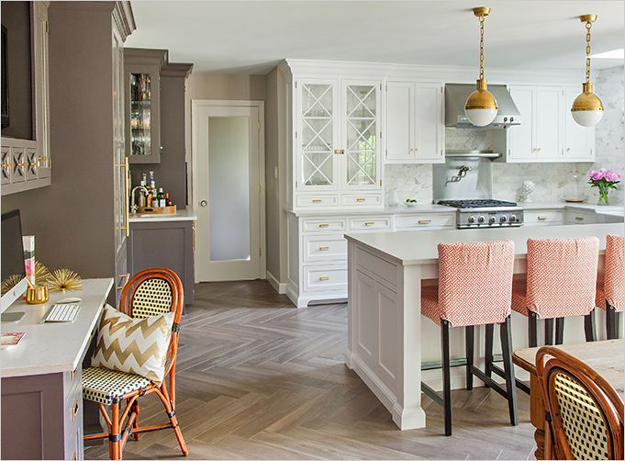 We're making a play on the traditional "boy & girl" colors of pink and blue.  Switching in a deep navy and soft coral to create a more interesting pair.  Right now I'm debating how cool or warm the coral pink should be by surveying what products and fabrics are currently available.  I've been in love with this soft coral ever since we visited New Orleans.  The gorgeous Brennan's Restaurant is painted "creole tomato" pink!  We both love blue and have wanted a velvet navy sofa and navy dining room for quite some time.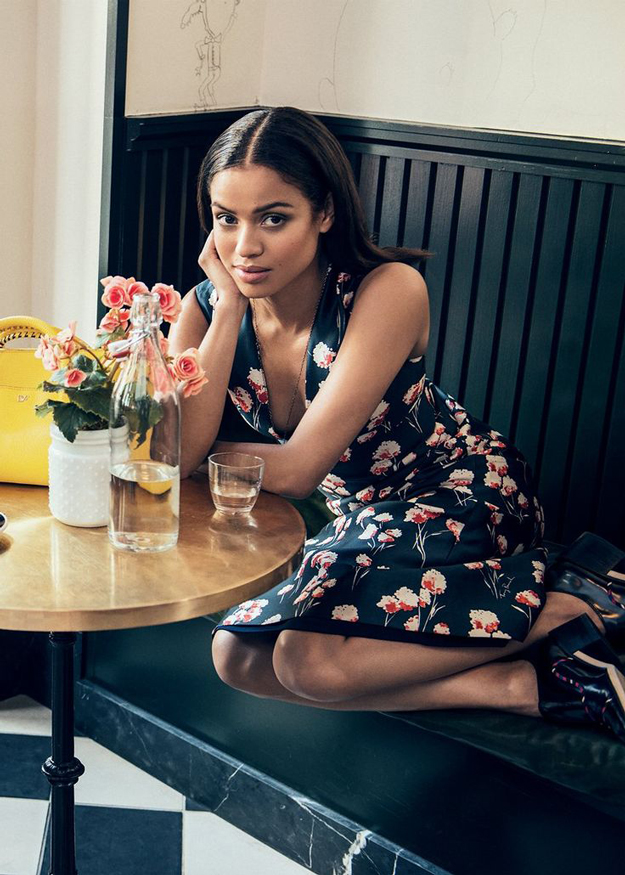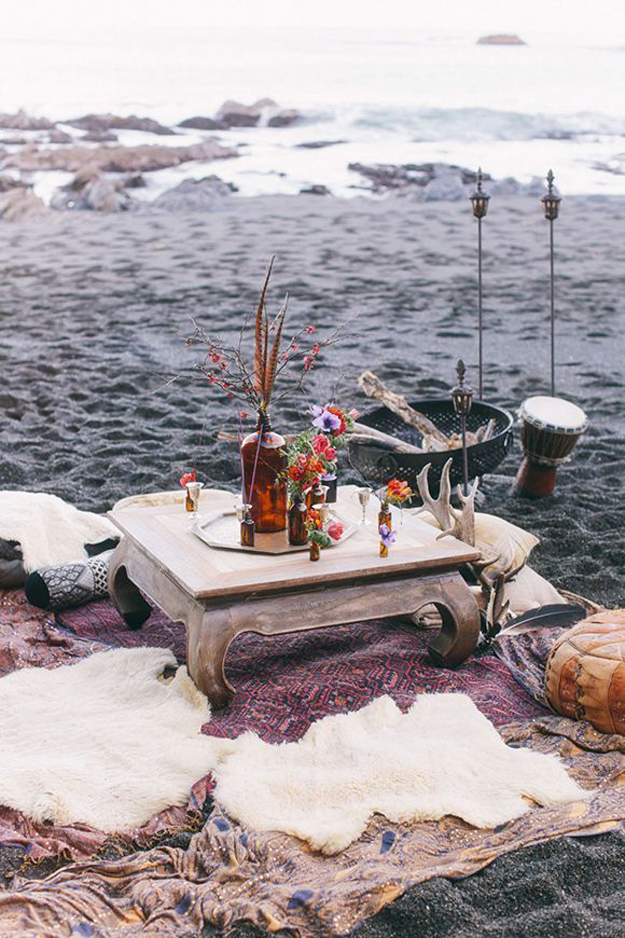 I'm pulling inspiration from all over the place. We live a block from the ocean and amidst beautiful historic homes. I'm saving all types of images from fashion to flowers to travel as I build my mood board.  I have a nice collection of fabric swatches growing too.  I picked up a paint fan deck from Sherwin Williams for less than $10 to use as a color guide.
Lot's more planning ahead. I need to create actual floorpans for our apartment instead of just jotting down the measurements.  The holidays may slow us down a bit with purchases, but at least I'll have the design plans ready to go!
Anyone else in the midst of redecorating? I'd love to hear how it's going. Have a wonderful weekend!
Photo credits: H&M, Ellie Cashman Wallpaper, Rue Mag, Vogue, Bohemian beach gathering  (source unknown)