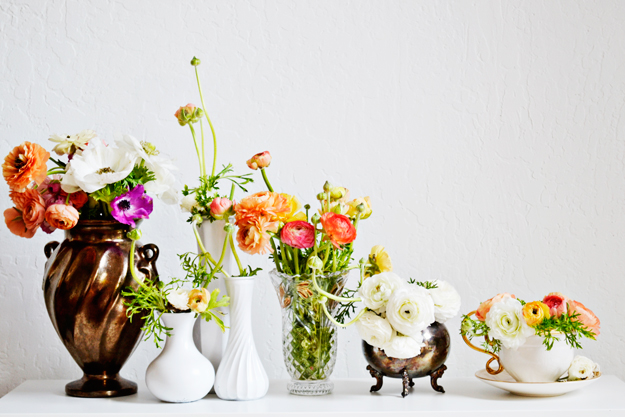 Hello everyone!
Last week + the weekend was full of photo shoots.  I took Monday off to give myself a breather and am now editing a massive amount of photos.
The photos won't be out for a while but I did want to share some of the floral arrangements used!  These are simple little flower centerpieces that can be used to decorate your Easter or spring table.  They are perfect for adding splashes of color to undecorated coffee table, counter or bookcase as well.  Each of the arrangements only took a few minutes to setup.  You won't need any flower training or fancy florist tools!
For each of the five arrangements, I'll share a quick overview of the vase/vessel and how to cut flowers to the perfect length.  I used mainly ranunculus and a few anemones to create the arrangements.  Both are extremely popular during springtime and can be found anywhere.  I found these at the farmers market and Trader Joe's!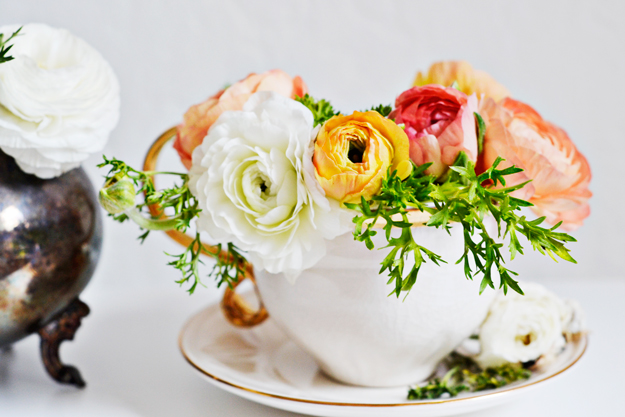 The Teacup – This is my absolute favorite.  Most people don't think to use anything but vases, but you can turn anything into a flower vessel.  A teacup is an elegant way to show of dainty flowers.  You simply cut the buds short enough to rest gently on the rim of the cup.  You can fill in the space along the rim or fill in the entire teacup.  I added flowers just halfway around and then place one small ranunculus on the saucer.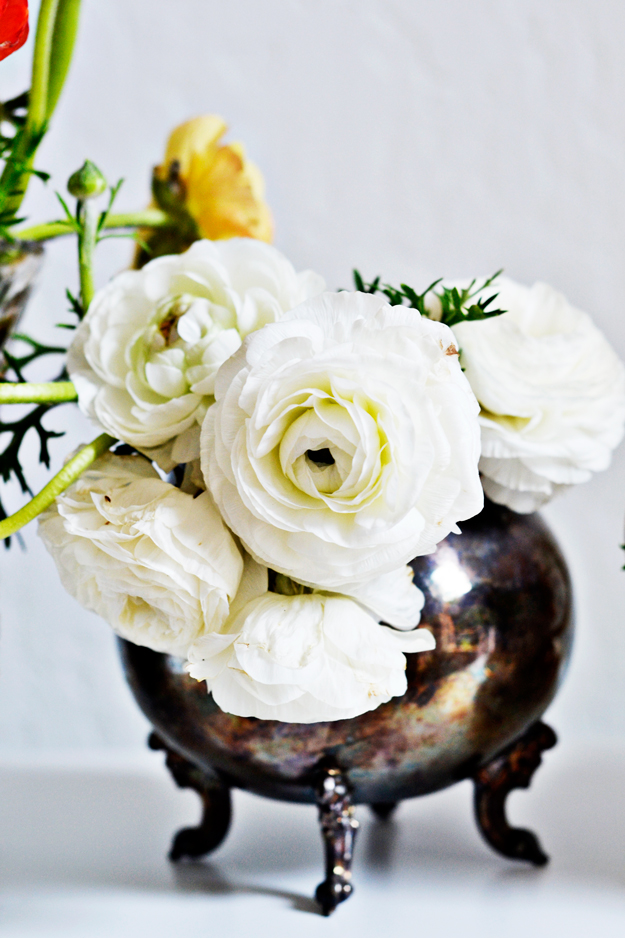 F