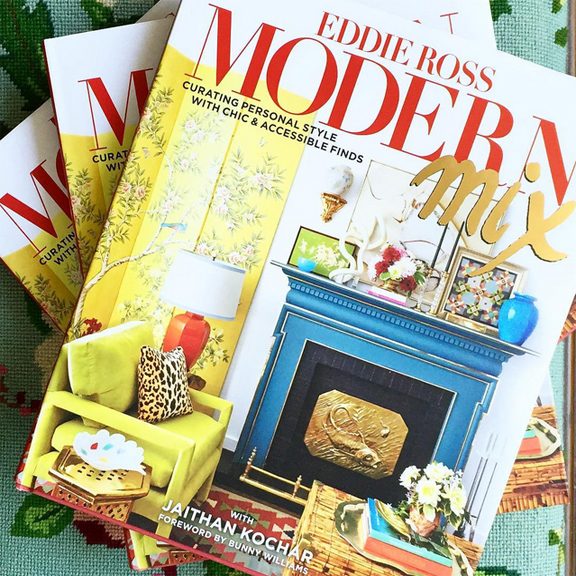 Hello everyone!  I have recovered from my trip to Disneyland, I was very worn out from the heat and long lines yesterday.  One thing I love about our new apartment is that I can get to the beach in under 5 minutes.  I headed out there yesterday afternoon to do some work and enjoy the breezy weather.  Sure beats sitting indoors all day.  Today I'm sharing a beautiful decorating book to add to your wish list this September.  I love gaining inspiration and advice from design books.  Eddie Ross is the fabulous east coast stylist for Better Homes & Gardens. He has a wonderful carefully curated and collected style! In Modern Mix, he's sharing all the tricks to finding and styling a beautiful home and table decor.
His approach to teaching readers how to create personal style is extremely accessible.  Decorating can be very intimidating for many folks!  His treasure hunts have produced beautiful finds that he's restored and mixed together seamlessly.  I absolutely love this type of look.  My idea of a perfect Sunday is visiting a flea market and finding lots of little goodies and treasures.  I can't wait to read his book and finally figure out how to restore vintage glass, metals, flatware, ceramics you name it. I have a large collection of milk glass, vases and vintage silver scattered around my home that need a little love!
Here are few sneak peek photos from the book!