Hooray December is here!
Tree is in our living room and we've finished the majority of our holiday shopping.  This really is our favorite time of year, so festive!
We found a great advent calendar at Target this weekend.  It fits perfectly with our decor!  It's our first ever advent calendar.  Last year my husband wanted 25 days of beer and I said "uh…no".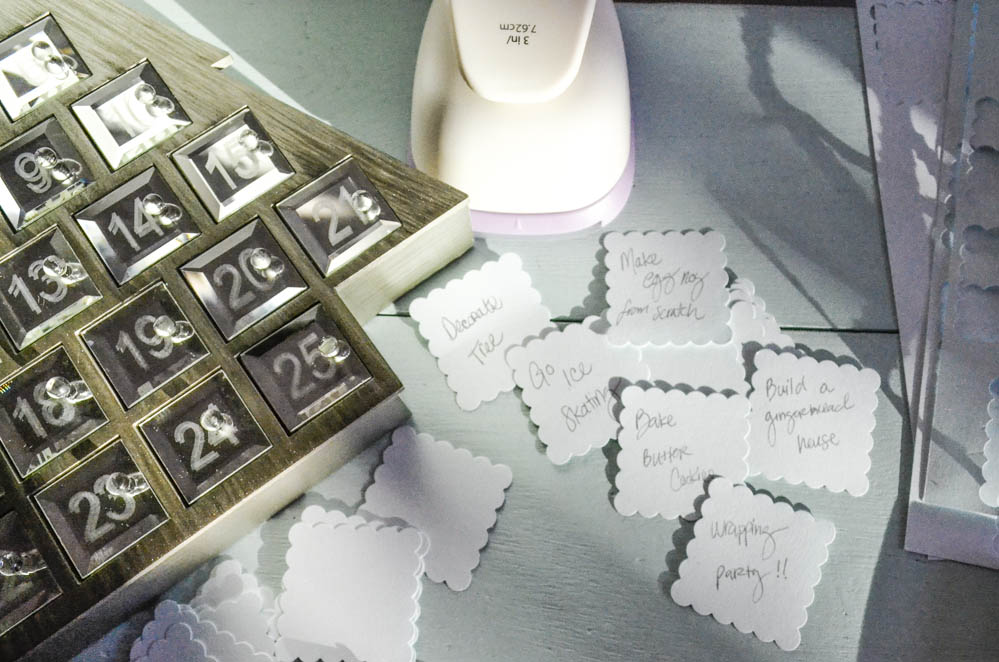 On our long drive back from LA, we came up with 25 activities to do from now until Christmas day.  Some are traditions and others things we've always wanted to try and never committed. So here we go, our daily holiday to do list.  We've got one down, twenty four more to go :)
Decorate Christmas tree
Go ice skating
Make egg nog from scratch
Bake Norwegian butter cookies
Gift wrapping party with cocktails
Build a gingerbread house
Watch Love Actually
Find an elf
Watch Elf, my husband loves this movie
See the Rockefeller tree during work trip in NY
Get a real nutcracker
Kiss underneath mistletoe
Find our annual ornament
Make a traditional ham
Brew a holiday beer
Make a wreath
See a holiday show
Take a corny holiday photo
Play Christmas music for a whole day
Peppermint day, enjoy all things minty
Hot chocolate in Ghiradelli square
Dress Sprinkles, our yorkie, in a holiday costume
Tour a neighborhood with great lights
Watch Willy Wonka and the Chocolate Factory
Christmas shopping downtown
I'm arranging all the ideas onto little card stock cutouts then placing in the calendar.  Each morning will open the little door and find the day's activity.  So exciting!
And little Sprinkles can't wait to try on her holiday costume.  For now a holiday bow will do….