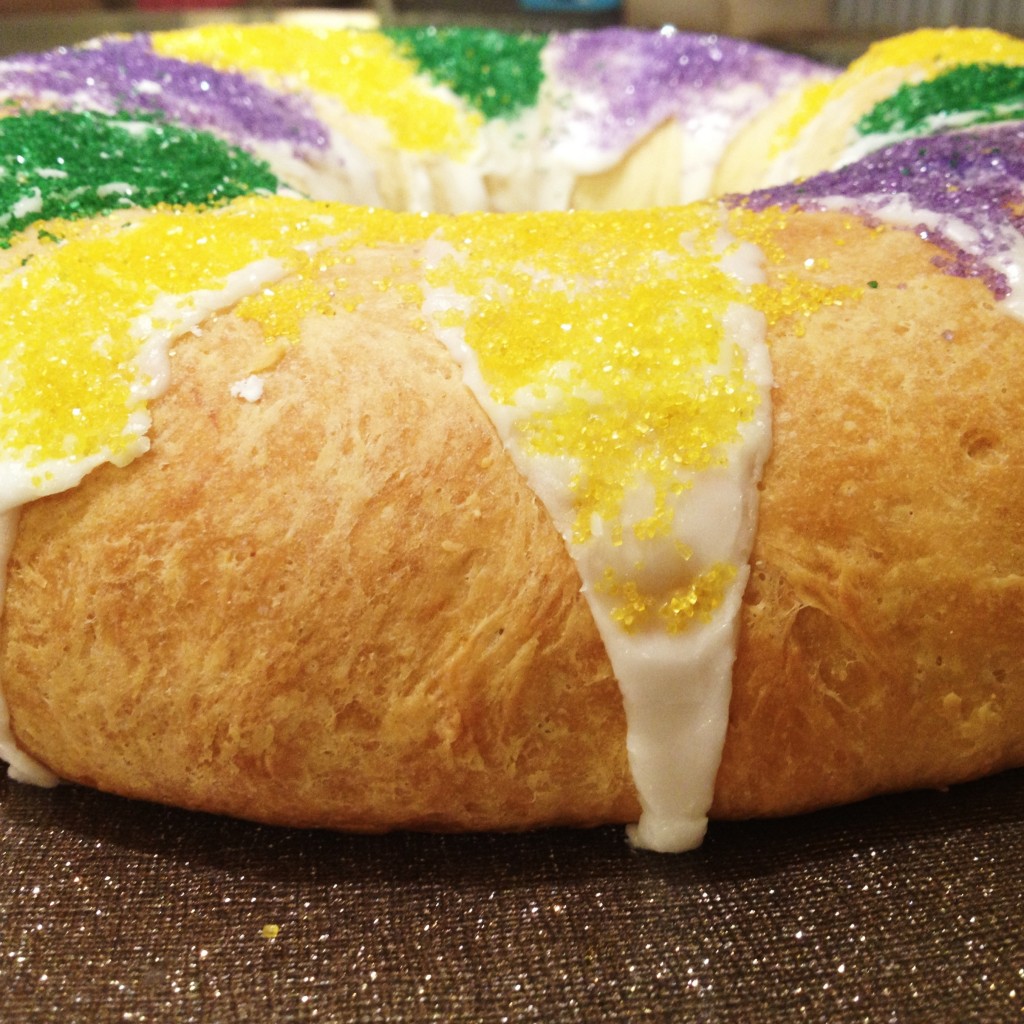 Laissez le bon temps rouler! Let the good times roll!
In California, we don't celebrate Mardi Gras nearly as large a as Louisiana, but many of us here are descendants of Southern (especially Creole!) families.  As a result we've grown up with many of the South's cultural traditions including beloved Mardi Gras.  Mardi Gras starts in January and will finish on Tuesday, February 12th this year.  So if you're planning to throw a little party this year you can't forget the King Cake!!!
Today I want to a share simplified king cake. Now I don't normally do this but I know not everyone likes to spend hours in the kitchen.  Yes you can make this delicious cake from scratch if you have the time + all the ingredients.  If not, take a trip to your closest World Market or other store that sells imported foods and pick up Mam Paupal's king cake mix!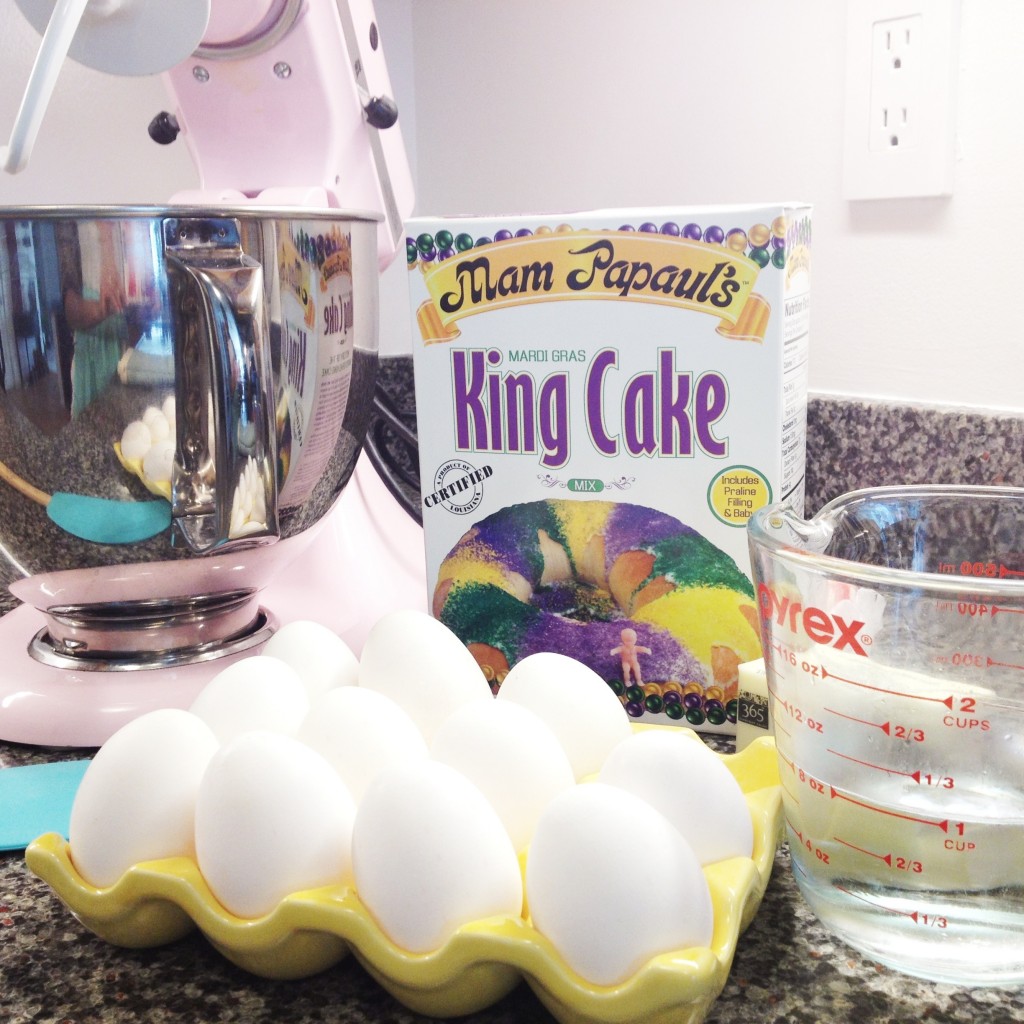 Tips for Using King Cake Mix
Even when using the mix there are a few important steps to remember.  As with many recipes, let all your ingredients come to room temperature.  The mix comes with a giant ziplock to prepare the dough, but if you have a mixer with a dough hook use that instead.  Make sure your water is hot (120 degrees) or the yeast will not react properly.
When you set aside the ball of dough to rise in warm place, put a damp paper towel over the bowl it will help it to rise (little trick from my bakery days).  Once it's doubled in size, carefully roll out the dough but don't knead it.  This will build up gluten and make the dough very tough.
Also, you can add pecans or your favorite nuts to the praline filling!  When the cake needs to rise for the second time, used the damp paper towel again.  It should be very nice and puffed before it goes into the oven.
There is no rhyme or reason to decorating, just have fun with icing and pretty sugar crystals!
History of the King Cake
A tradition brought over to the US with the French & Spanish colonists, the king cake is enjoyed during the celebration leading up to Mardi Gras aka Fat Tuesday.  The king cake is shared with family and friends before the onset of Lent, the six weeks between Mardi Gras and Easter Sunday.  In each king cake, a small toy baby is placed inside.  Whoever finds the baby in their slice of cake gets to throw the next Mardi Gras party!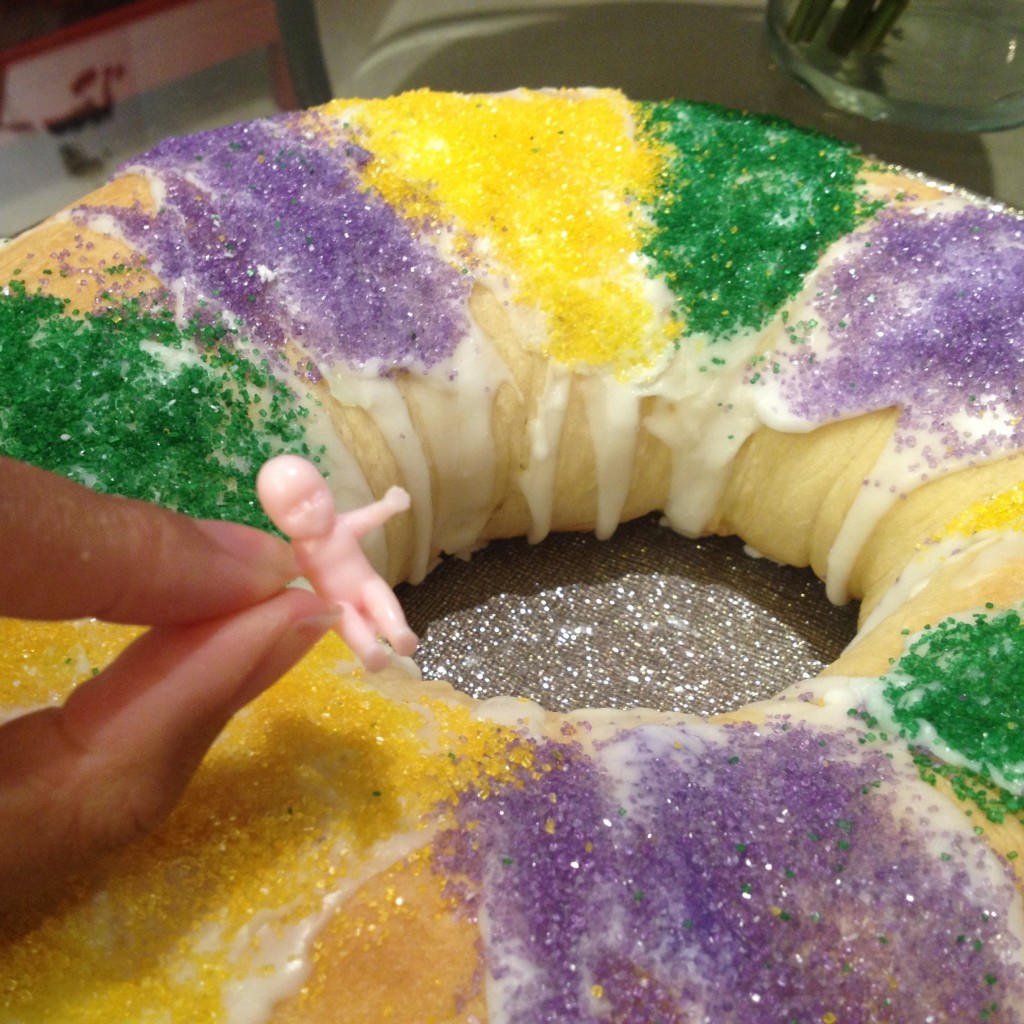 So, what started deep in Catholic & Creole (mix of French, Spanish, African & Native American) heritage, Mardi Gras is now an American celebration, but most heavily celebrated in New Orleans!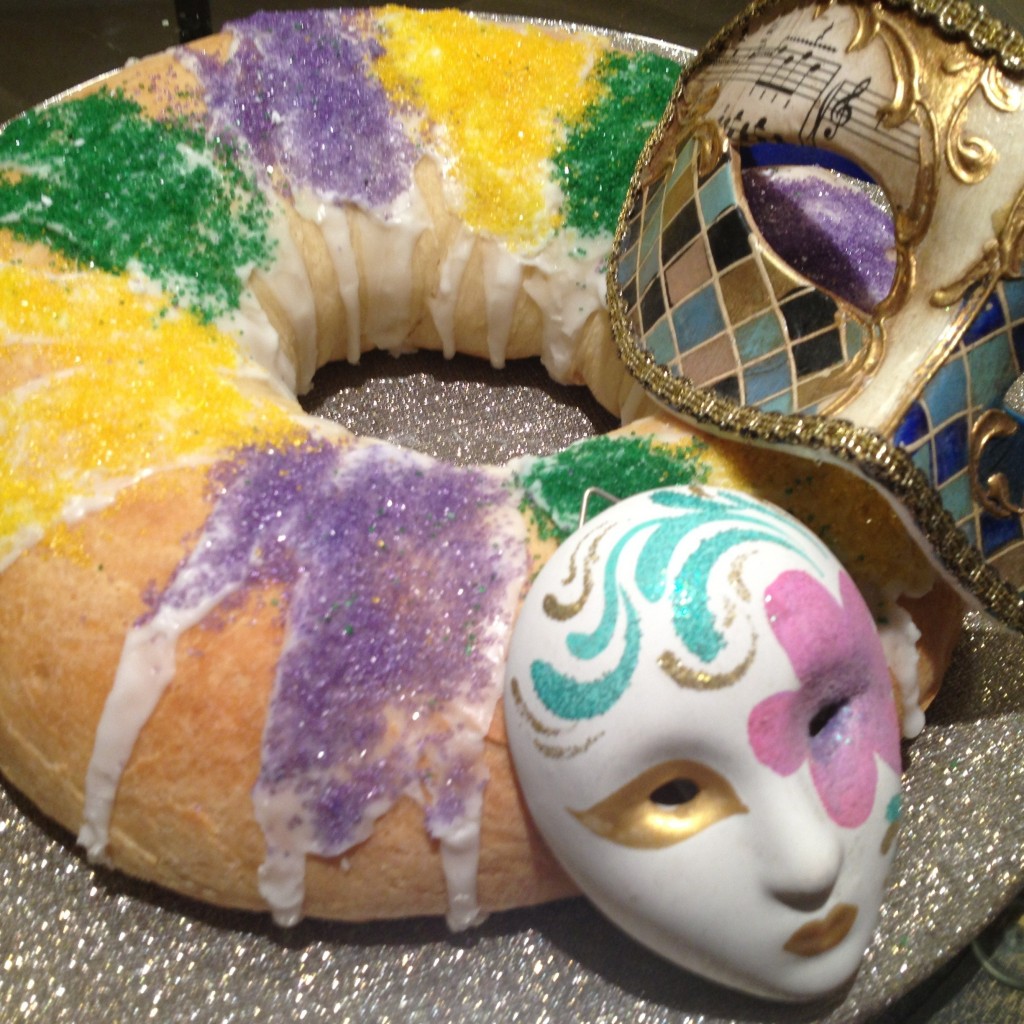 So grab some beads, a mask and get to baking!
Are you celebrating Mardi Gras this year or attending any parties?  Share in the comments below.